WARICUT special series
The WARICUT® technology also contains complex machining centres. In the following example, we present our robot-supported, rotary high pressure cleaning system – model HWR/1-3D.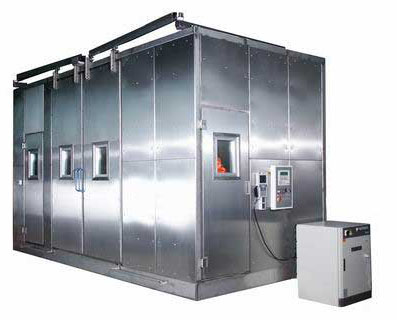 Dimensions
Lenght: approx. 5500 mm | Width: approx. 2900 mm | Height: approx. 3200 mm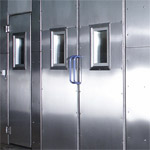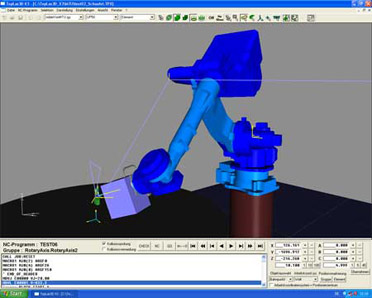 3D robot programming system
First-class machining results due to comprehensive, user-oriented CAD/CAM functions
Timesaving and productive work due to complete integration of the process chain from CAD to NC programming to simulation taking account of collisions
Smooth work process due to powerful CAD interfaces
User friendly system due to intuitive arrangement of the functionalities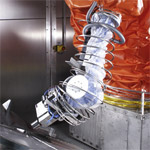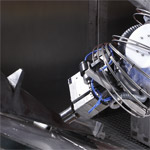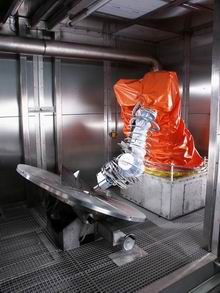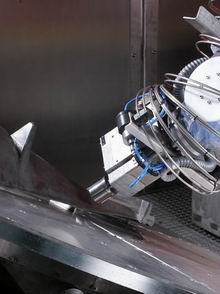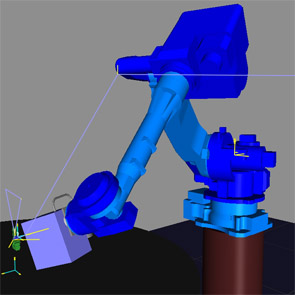 Description
The casing of the robot-supported cleaning system is based on a torsion-resistant stainless steel construction with soundproofing insulation (~75 dB/A) and is divided into two areas:
Cleaning area
Here, workpieces are clamped on a CNC controlled pivoted rotary table and then cleaned using industrial robots.
The rotational cleaning head is fitted with up to 10 water nozzles which are supplied by two high pressure pumps, each with 75 kW and a complete delivery rate of 15.2 l / min at a pressure of 3,800 bar.
Service area
The silt clearance system and the dehumidification system are integrated in this area.
System components
Casing in stainless steel construction
Industrial robots
CNC rotary table
Rotational cleaning head
Standard cleaning head
Integrated crane system
High pressure pumps
Water cleaning system
Dehumidification system